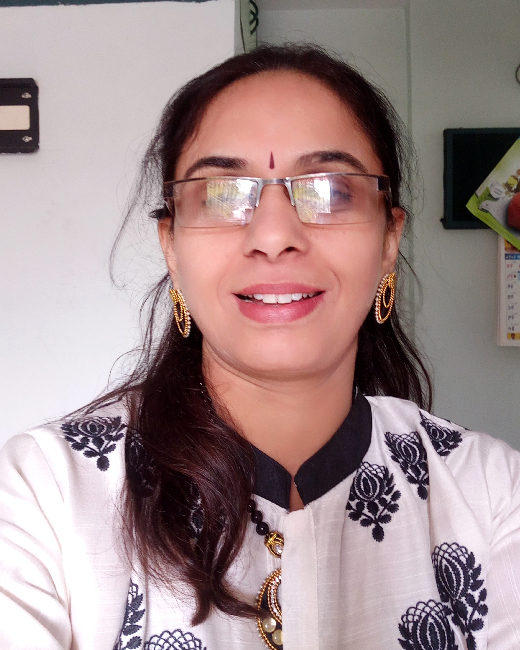 About Us
Dr. Neelima C. Divecha
D.H.M.S, F.C.A.H, PG Home (London)
I have passed D.H.M.S in 1992, practicing since 1995, passed PG Home London in 2014 and ranked 1st with Best Thesis award. Done fellowship in 2016 from othersongs International Academy of Homoeopathy. Recognised by Nashik - Mumbai University. Taken Training From Dr.Amar Singha Nikam, who is known faculty in homoeopathy field, And running 100 bed homoeopathy hospital. Where I ranked 1st position.
Homoeopathy Works
The highest ideal of cure is rapid gentle and permanent restoration of the health or removal and anhilation of the disease in its whole extent in the shortest, most reliable and most harmless way, on easily comprehensible principles.
What We Do
Provide Health
Service
Where Everything Fails, Homoeopathy Works
Testimonials
What Client
Says!
"I am happy to find a best doctor who is approachable and cures any health issues from the root. I have been consulting her since last 4 years. I recommend her to everyone."
"Dr. Neelima is a great award wining doctor. She gives attention to her patients 100%. She is always on time. There are no long hours waiting period. Reasonable fee."
"My family is consulting her for few years. I have recently started her medicine for my 1 year old son to treat cold cough and to boost general immunity. She is very patient, knowledgeable and warm person. Ever willing to help and easily accessible on phone / MSG's. Definitely 5 star!"
"I have been consulting her for about 10 years now for my various problems. She is very intelligent and has the ability to understand and solve the problems in a systematic manner. She designs the dosage based on individual's comfort and is very approachable to discuss & consult for every problem."
"I have been consulting since last 4 years for my Son..And very happy with the treatment. Dr. Neelima Divecha is very polite and humble."
"Average time given to any patient on an average in India is 2.5 mins. Dr. Divecha lends a ear for at least 30 minutes, so that you get extremely comfortable first. Once you feel at home, discussing about your ailment feels very simple, because the stress has already been reduced by then. Homoeopathy is the most complete science, in the sense that it treats the patient in a holistic manner and ensures well-being of the patient on all three levels - physically, mentally and physiologically. Taking into account all these factors, Dr. Divecha works earnestly to ensure that on most occasions, the patient returns to the clinic only to say that he/ she has now recovered completely. A one-stop solution for all your worries, whether physical, emotional or physiological."
"Hello..I fortunately came in contact with doctor 3years back. I was a patient of pcods endometriosis n various problems related to hormonal imbalance. Had undergone couple of surgeries in past for same. After regular treatment of doc Nilima.. I have resumed to my normal life..my entire system has rejuvenated with her medicines. Its has helped me heal not only mentally also medically but also emotionally. I had gt a Skin disease which was treated within a weeks time with her medicine. I am really grateful to her for Healing me in all means. Thnk u doctor!!!"
Reservation
Appointment
Now!